<< Retour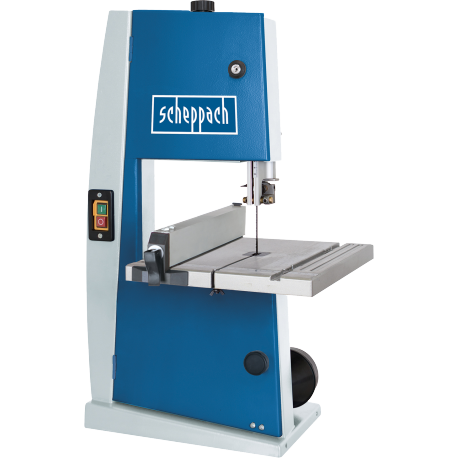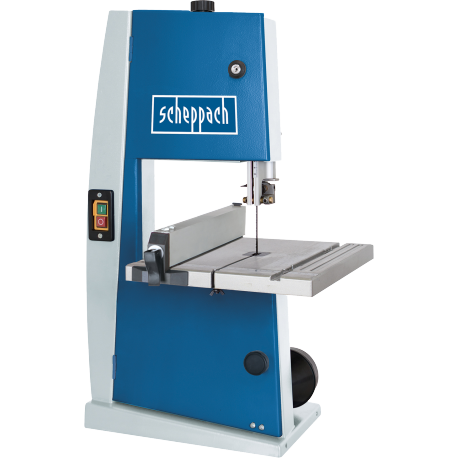  
Bandsaw Scheppach basa1
Reference: SCBASA1
Including €2.50 for ecotax (not impacted by the discount)
The Scheppach Basa1 Bench Saw is ideal for small cuts, retouching, toy making and model making!
Totally secure payment!

Be delivered where you want!

14 days to change your mind!
This Scheppach Basa1 band saw is a small, compact and versatile machine!
This machine has a good rigidity, indeed it has a mechanically welded frame and perfectly machined and balanced wheels.
Advantages of the Scheppach Basa1 band saw:
Aluminum flywheels Ø 200 mm rectified and balanced for quiet operation. Mounted on ball bearings. Equipped with replaceable rubber bandage. A brush continuously cleans the lower steering wheel and prevents clogging.
Stable cast iron table, tilting from 0 ° to 45 °.
Precision blade guide made of hardened steel with 3 rollers above and below the table. Guide to the blade adjustable in height by a rack system.
Parallel guide to maintaining very rigid and with magnifying glass; it can be used on the left and right of the blade.
Band saw delivered with: 8 mm wide saw blade - Parallel guide - Push button - Operating instructions - Service keys.
Technical specifications of the Scheppach Basa1 band saw:
Dimensions of the table mm: 320 x 310
Inclination of the table from 90 to 45 °
ø flying wheels: 205 mm
Ribbon length mm / lg 1490 / 3.5 to 12
Passage height: 100 mm
Width of passage: 195 mm
Cutting speed m / min 850
Rotational speed of the engine rpm 1480
230V motor - Absorbed power P1: 300W
230V motor - P2 power output: 240W
Thermal protection yes
Weight kg: 28
Overall dimensions 475 x 440 x 720
16 other products in the same category: