<< Retour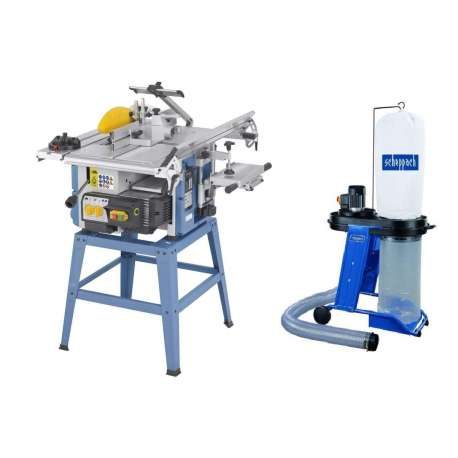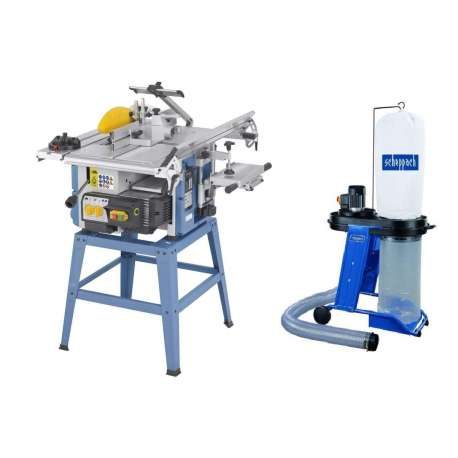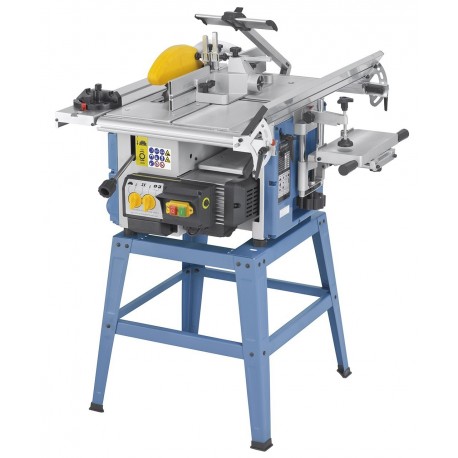  
Mini combined with wood Bernardo CWM150 with base included!
Reference: BCWM150+HD12
Including €5.00 for ecotax
The CWM 150 handset is a handy machine that offers many possibilities of use in a minimum of space, for a very low price. This very compact design is easy to carry and can be used anywhere.
Totally secure payment!

Be delivered where you want!

14 days to change your mind!
Each of these six functions is driven from a same powerful 750 watt motor. Belt changes required to switch from one operation to the other is done through simple actions on switches.

The one-piece table :
Essential element of all good woodworking machinery to ensure the details of machining required, extreme care was devoted to the manufacturing of machining tables. Strong point of this machine and very revealing of its high quality, they are designed in a monoblock piece of cast aluminum machined. It offers then guarantees a perfect flatness and perfect stability. We are so far from the moulded tables or even assembled in welded plate!

The sliding carriage :
For a perfect rigidity, it is mounted directly on the one-piece table, without intermediate pieces. His travels are guided on four ball bearings; they are adjustable in height and width to, respectively, set his trimmer with the table and good movement of displacement. Finally, it is lockable in position not to obstruct the cutting of large panels and he is easily removes to comfortably perform some specific router machining.

Circular saw :
Equipped with a 200 mm diameter blade, it offers a cutting capacity in 70 mm height (ascent-descent of the quick slide by arm-lever). The sliding table allows straight or angular miter as well as easy format (adjustable angular guide on the cart) updates. Its surface of table combines the router-saw and Planer-rabo: the parallel guide moves on wide for a total cutting width of 300 mm capacity. Strong point of the parallel guide (who also served in planing): it is guided and lockable at both ends, ensuring a perfect rigidity.

Jointer-raboteuse :
The jointer-Planer Group offers excellent accuracy. The jointer, thanks to its machined tables, allows excellent dressage of the Woods up to 160 mm wide. The height of the infeed table (which determines the thickness of past decision-making) is controlled by fast lever. The tree is equipped with 2 irons HSS, easily reaffutables by hand on a flat stone.
The Planer, cast aluminum table, is mounted on a robust was central with screws of up and down. Planing capacity: 150 mm and height 100 mm width. Whether in combination or rabo mode, a removable chip (with integrated suction inlet) deflector fits both functions.

Router = router :
Just like a "real", it has a tree sliding in a sheath that is located at the bottom of a well. Gage precision and reliability, this tree, like on big tops, is maintained and guided in a robust cast one-piece aluminum holder. The height adjustment (up-down of the tree) are quickly by a rack system operated by a wheel. The router for use with all the strawberries of routers in tails of 6, 8 and 12 mm (supplied adapters). Routing guide is equipped with closable cheeks in order to always be set closer to the cutter used.

Morticer - drill :
The 'large', it works from a lock installed in a fixed position (mounted in the Planer shaft axis) and a trolley adjustable in height (by micrometric adjustment) and then mobile according to two axes. Wood is maintained on the cart and then the mortising is then carried out by drillings and/or successive chariotages (trolley fitted with lateral stops) adjustable.
The Jig is used as well with strawberries from router to mortise locks with. Namely: the length of the strands must not exceed 100 mm. otherwise, simply to slightly overlap the length of tail. Used with forests, it becomes horizontal precision drill. Diameter of the tails of strawberries, strands or forests: 6, 8, 10 mm (supplied adapters).

For maximum precision, all the settings of these six functions are lockable in position: ascent-descent of the saw blade, the tree of router, Planer, table of the jointer infeed table, of the mortising table).
Same model of the F60-150, Scheppach Combi 6 and Woodstar C06 fox brand!


. One-piece machined cast aluminum tables.
. Aluminium sliding with excellent precision.
. Tree top that can receive highlights of router.
. 0 to 45 ° tilting parallel guide
. Release device
. Top protection and guidance aluminium
. Emergency stop button



TECHNICAL DATA OF EACH OPERATION

:

JOINTER:
Working width: 155 mm
Table length: 615 mm
Depth: 1.5 mm
Shaft diameter: 50 mm
Number of knives: 2
Rotation speed: 8000 min - ¹
Guide tilt 90 ° to 45 °

PLANER:
Planing width: 154 mm
Table length: 310 mm
Maximum height: 10 mini, maxi 92 mm
Depth of cut max.: 1 mm
Wood speed: 7 m/min
Suction diameter: 50 mm

CIRCULAR SAW:
Ø blade/bore: 200 x 30 Z18
Cup height: 65 mm
Rotation speed: 4200 min - ¹
615 x 420 mm working table dimensions
Capacity of Cup/guide: 370 mm
No tilt of the blade
Suction diameter: 60 mm

CARRIAGE OF SAWING:
Aluminum cart dimension: 655 x 120 mm
Framework of carriage sawing dimensions: 600 x 400 mm

ROUTER:
Passage tools: 30 mm
Height: 45 mm
No tilt tree
Rotation speed: 9000 min - ¹
Adapter strands: dia 6-8 and 12 mm

INCLUDED MORTICER

Total dimensions: 900 x 8000 x 1000 mm
Total weight: 49 kg


Delivered original with the carbide blade and irons for planing.

14 other products in the same category: