<< Retour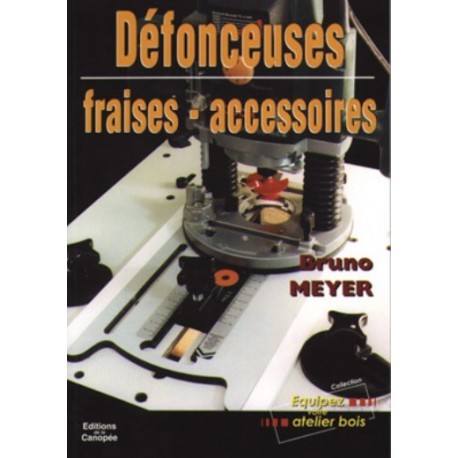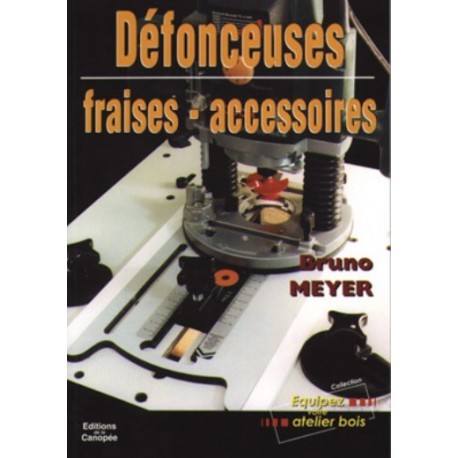  
Editions "The canopy" : Défonceuses, cutters and accessories
Reference: LDEFONCEUSE ACC
A work indispensable in the workshop of any défonceur.
Totally secure payment!

Be delivered where you want!

14 days to change your mind!
Router, cutters and accessories
Working to the router, it is to make the revolution in his studio and its practices.
It is still necessary to acquire the equipment and the good.
Choose its router, the equipment ... not easy to find,
The quality, the power, the settings microscale, the diving, the equipment required, or not, the price ... everything is important.
The author, a specialist in the router, guide you in all independence, to allow you to make your choice...
Publisher : Editions of the Canopy
Format : 16 x 23 cm - 80 pages - 204 illustrations
CONTENT

:
The Router to the magnifying glass :The outline of The holding of the strawberry diving The height settings The basic ergonomics, Electrification of The guides to copy The guide parallel to The nuisance The défonceuses special Strategies buying A second router ?
In the jungle of profiles :indispensable In the tail of what diameter ? The useful long Tail or short the case of The bouvetage The special dedicated to The cobbled together
Look at a strawberry :The material manufacture of the anatomy How do we recognize it ?
Maintain its cutters :store it keep them in shape
Basic accessories :carpet anti-slip For a rapid mounting Of the guide ways Of the mounts fixed
Jigs for dovetails :A drink and eat a Few important points, The "standard" Keller "Journeyman" The Leigh The Woodrat
The accessories dedicated :Notching of the hinge Trapdoors Sculpt Turn Milling, round Milling in the oval
No customer reviews for the moment.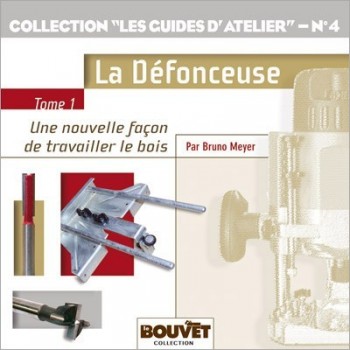 16 other products in the same category: