<< Retour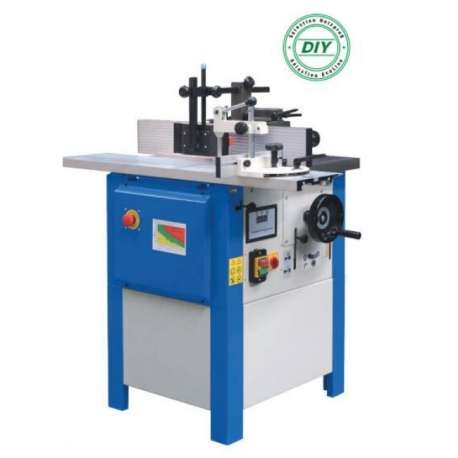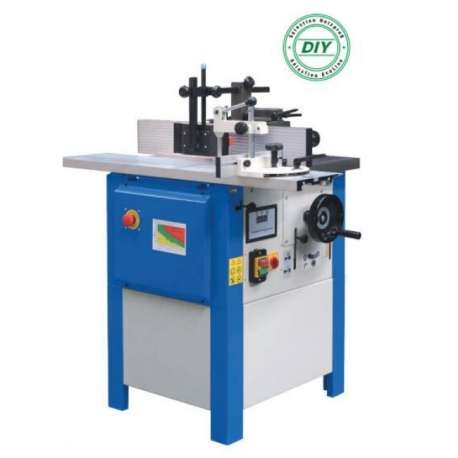  
Spindle moulder Jean l'ébéniste MX5108 - 230V
Reference: HJMX5108
Including €2.50 for ecotax
Spindle moulder Fixed The Jean l'ébéniste MX5108 offers 4 speeds of rotation, interchangeable shaft of 30 mm for use of tool holders or reamer burs and a sliding table aluminum trolley! Best in class!
Totally secure payment!

Be delivered where you want!

14 days to change your mind!
Compact Spindle moulder Jean l'ébéniste MX5108 with anti-twist cast iron table and sliding aluminum carriage!
A versatile, compact machine with a small footprint - the best choice for wood-burning machine enthusiasts with little work space.
The advantages of the Jean l'ébéniste MX5108:
Extra tree exchangeable for locks.
60 ° tilt miter (left / right), presser.
Dynamically balanced tree to ensure accuracy.
Safety first: router hood with CE approved, height adjustable guides, micro-switch, emergency stop button.
Exchangeable shaft (Ø 12 mm), miter guide, clamp, presser.
Technical characteristics of the Jean l'ébéniste MX5108:
230 V motor power: 1500 W
Speed ​​of rotation of the tree: 1400-4000-6000-9000 RPM
Diameter of the tree: 30 mm
Height of the tree: 110 mm
Running of the tree: 105 mm
Screw at the end of the shaft: M14
Maximum Ø of the tool in the table: 160 mm
Max tool diameter in the hood: 180 mm
Suction outlet: Ø 100 mm
Table dimensions: 600 x 400 mm
Height of work: 850 mm
Turning table: 1000 x 215 mm
Length of the rail: 1000 mm
Trolley travel: 810 mm
Angle guide: from -60 ° to + 60 °
Weight: 100 kg
Please note: Filling rings are provided for the machine shaft but they do not completely fill the shaft. Therefore, when using a milling cutter, tenoning tool holder or other flat tool, you will need additional ring (s) that you can see as an option.
Good to know : Now this machine is delivered with the base already mounted! A significant profit of time ... You will have certainly understood, this machine is the same as the Holzmann FS160L router (whose base is to be assembled)!
9 other products in the same category: