<< Retour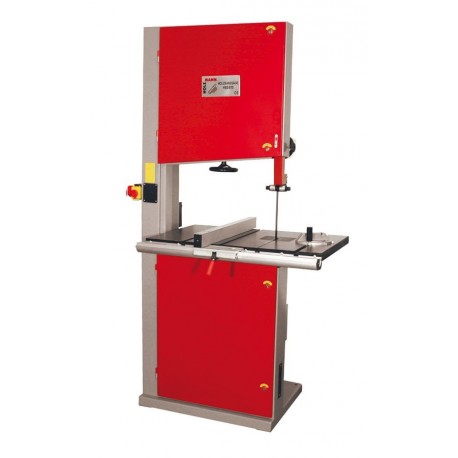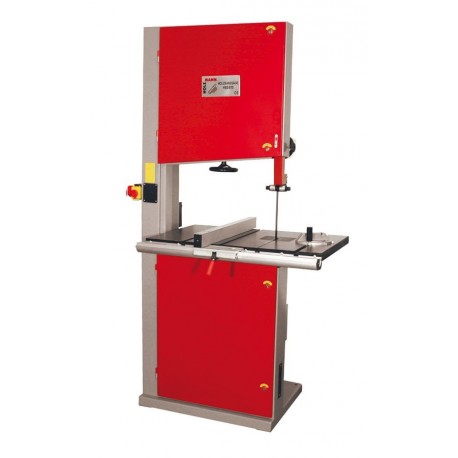  
Bandsaw Holzmann HBS610
Reference: HBS610
Including €2.50 for ecotax (not impacted by the discount)
The band saw Holzmann HBS610 offers a good cutting height of 310 mm, 610 mm cast iron wheels, 4 HP motor available in mono or three-phase.
Totally secure payment!

Be delivered where you want!

14 days to change your mind!
This Holzmann HBS610 band saw is equipped with a drilled base for securing the machine to the ground!
It is also equipped with a powerful, durable and quiet asynchronous motor and a welded, rigid and robust frame.
The advantages of the Holzmann HBS610 band saw:
Cast iron table tilting from 0 to 45 °.
Large aluminum table cradle.
Double rack cradle.
Upper and lower roller blade guide, rack-mounted upper blade guide and crank height adjustment.
Adjusting blade tension by a crank.
Quick release handle for the blade.
2 flywheels ø 610 mm aluminum coated with a rubber band.
Longitudinal cutting guide with reading magnifying glass for the graduation and quick clamping handle, graduation on each side of the blade.
Adjustable miter guide
Security contactor on each door.
Technical specifications of the Holzmann HBS610 band saw:
Cutting width: 590 mm
Cutting height: 310 mm
Table dimensions: 700 x 500 mm
Steering wheel diameter: 610 mm
Ribbon length: 4080 mm
Tilting of the table: 0 - 45 °
Mono or tri motor power: 3000 W - 4 CV
Suction nozzle: 100 mm
Gross / net weight: about 370 Kg
Machine height: 199 cm
16 other products in the same category: