<< Retour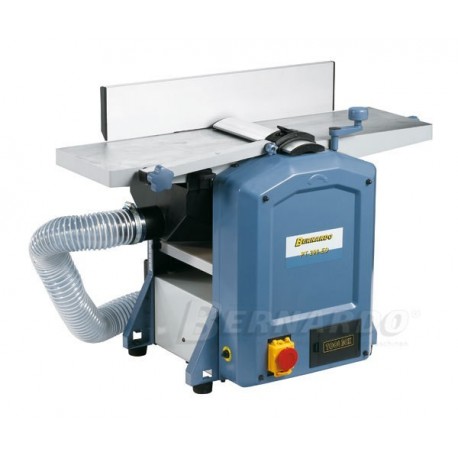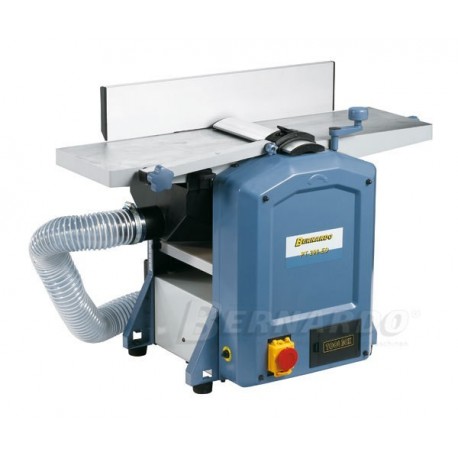  
Planer thicknesser Bernardo PT200ED
Reference: BPT200ED
Including €2.50 for ecotax (not impacted by the discount)
The planer thicknesser Bernardo PT200ED offers 200 mm planing and 200 mm thicknessing! Light machine easy to transport and handle!
Totally secure payment!

Be delivered where you want!

14 days to change your mind!
The planer and thicknesser Bernardo PT200ED is the only machine that offers 200 mm in planing and thicknessing!
Compact and easy to transport, ideal for assembly operations
Simple and fast setting of the pass-off
Standard with integrated suction and chip bag
Stable guide tilting from 90 ° to 45 °
Perfectly flat aluminum planing tables for a precise result
Lockable on / off switch IP 54 with undervoltage coil
Precision shaft with 2 HSS irons
Protection of the CE-compliant shaft for maximum safety
Powerful motor for optimal planing
Ideal for DIYers
Standard with suction hood for planing
TECHNICAL CHARACTERISTICS OF PLANER THICKNESSER BERNARDO PT200ED:
Planer mode:
Cutting width: 205 mm
Table length: 740 mm
Speed ​​of the tree: 8500 rpm
Number of shoes: 2
Diameter of the tree: 50 mm
Guide: 540 x 105 mm
Reclining Guide: 90 ° to 45 °
Removal by max pass: 1 mm
Thicknesser Mode:
Table length: 285 mm
Width of plane: 200 mm
Planing height, min / max: 5 - 210 mm
Removal by max pass: 2 mm
Feed speed: 7 m / min
ø suction nozzle: 60 mm
Continuous power S1 100%: 1.5 kW (2.0 hp)
Power S6 40%: 2.1 kW (2.8 hp)
Voltage: 230 V
Size (L x W x H): 790 x 480 x 550 mm
Weight (approx.): 31 kg
The planer and thicknesser Bernardo PT200ED is delivered with:
HSS irons, integrated suction, suction hood, chip bag, pusher.
16 other products in the same category: