<< Retour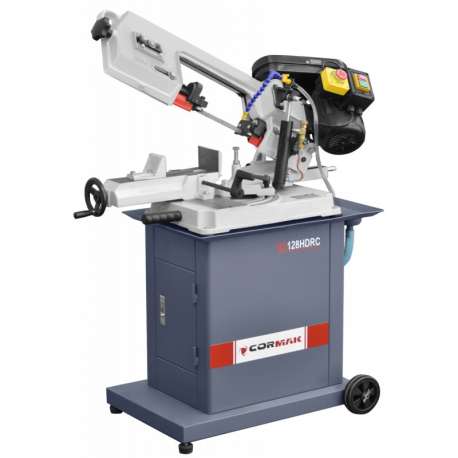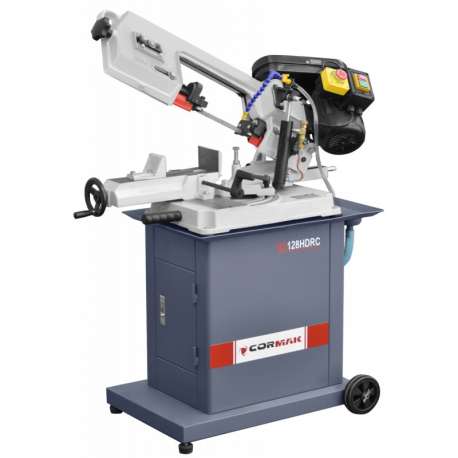  
Hydraulic metal band saw with coolant Cormak BS128HDRC
Reference: CBS128HDRC-230V
Including €2.50 for ecotax (not impacted by the discount)
Hydraulic metal band saw with sprinkler system, optimal cutting range, ideal for small cutting jobs!
Totally secure payment!

Be delivered where you want!

14 days to change your mind!
CORMAK BS 128HDRC band saw distinguished by its efficiency and easy handling.
The two-way swivel arm is a very big advantage in angled cut. Despite its small dimensions, its large weight (103 kg) makes it very stable and vibration-free when cutting larger materials.
General description of the Cormak BS128HDRC metal band saw :
The cut element can be fed manually or via feeding machines.
The feed during cutting is gravitational, with oil flow through a two-chamber hydraulic cylinder.
The lowering control of the arms is provided by a valve controlling the oil flow between the chambers of the cylinder.
The straight cut is made by a set of bearings guiding the belt. The machines are equipped with a limit switch and an ON / OFF switch conforming to IP54.
Swivel saw frame for double bevelling between -45 ° and + 60 °.
Technical characteristics of the Cormak BS128HDRC metal band saw :
Blade size: 1640 × 13 × 0.65mm
Cutting speed: 23/34/54 m / min
Power: 0.55 kW / 230V
Continuous arm lowering control, by hydraulic cylinder
Cutting range: -45 ° - + 60 °
Dimensions: 942 × 442 × 548 mm
Weight: 103 kg
Maximum cutting range [mm]
0 °: ø125 mm / 100 × 150 mm / 100 × 100 mm
-45: ø90 mm / 90 × 75 mm / 90 × 90 mm
+ 45 °: ø90 mm / 90 × 75 mm / 90 × 90 mm
+ 60 °: ø55 mm / 55 × 55 mm / 55 × 55 mm
The Cormak BS128HDRC metal band saw is delivered with :
3rd generation hydraulic cylinder
Table for vertical sections
Quick clamping vice
Cooling system
Room limiter - bumper
Automatic limit switches
Modern thermal engine protection
Four-wheel mobile base
User's Guide
16 other products in the same category: