<< Retour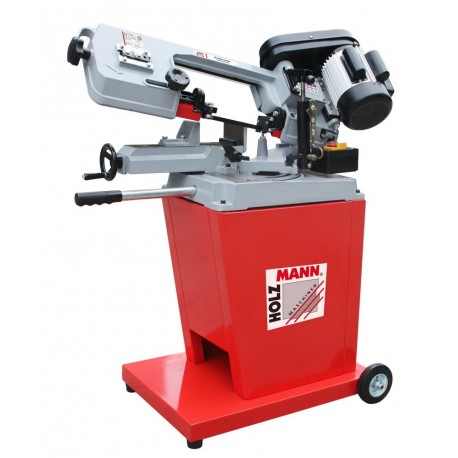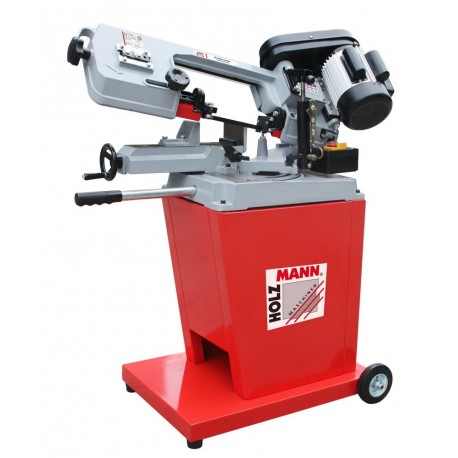  
Metal bandsaw Holzmann BS128HDR
Reference: HBS128HDR
Including €2.50 for ecotax (not impacted by the discount)
Bandsaw metal Holzmann hydraulic BS128HDR ideal for lovers, excellent price-quality ratio!
Totally secure payment!

Be delivered where you want!

14 days to change your mind!
This Holzmann BS128HDR metal band saw is equipped with 3 speeds to work with a wide variety of materials and ensure a perfect cut!
Removable handles and wheels give the machine great comfort and maneuverability, ideal for the workshop!
The advantages of the BS128HDR band saw:
Adjustable cut for miter cutting (-45 ° to 60 °)
Automatic shutdown function
Gray cast iron arm with ball bearing blade guide
Adjustable bearings and blade guide settings
Continuously adjustable lowering speed with hydraulic cylinder
Quick clamp with cutting stopper
Equipped with a base to facilitate the installation of a cooling system
Technical characteristics of the bandsaw:
Engine power: 550 W / 825W (S6)
Voltage: 230V or 400V
Ribbon dimensions: 1640 x 13 x 0.6 mm
Cutting capacity in solid round: Ø 125 to 90 °
Solid round cutting capacity: Ø 95 to 45 °
Solid round cutting capacity: Ø 50 to 60 °
Round cutting capacity 90 °: Ø 125
Round cutting capacity 45 °: Ø 95
60 ° round cutting capacity: Ø 50
Rectangular cutting capacity profiles: 100 x 150 mm (90 °)
Rectangular cutting capacity profiles: 95 x 76 mm (at 45 °)
Rectangular cutting capacity profiles: 50 x 56 mm (at 60 °)
3 Speeds: 23/34/54 m / min
Weight: 76 kg
In case of rupture, see the similar model Bernardo EBS128C by clicking here!
No customer reviews for the moment.
16 other products in the same category: