<< Retour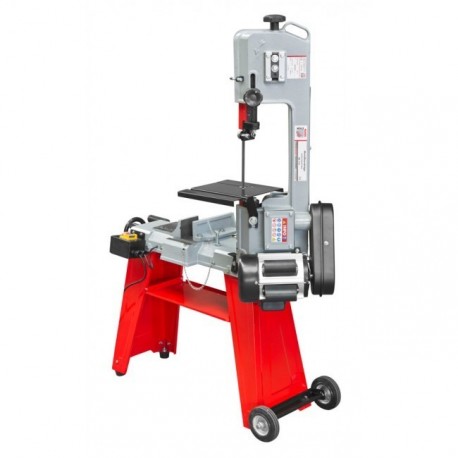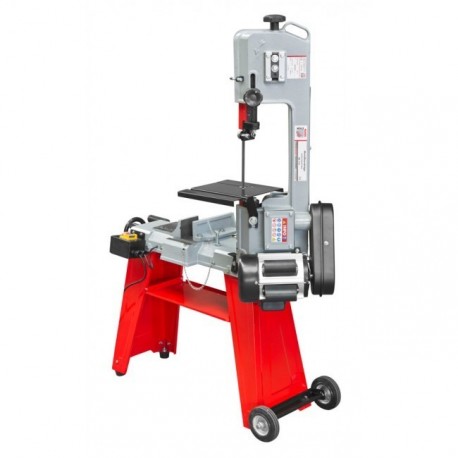  
Metal Bandsaw Holzmann BS115
Reference: HBS115
Including €2.50 for ecotax (not impacted by the discount)
Metal band saw Holzmann BS115 ideal for cutting iron, steel, aluminum, copper and PVC.
Totally secure payment!

Be delivered where you want!

14 days to change your mind!
This Holzmann BS115 metal band saw is an ideal machine for vertical and horizontal cuts.
This machine is ideal for DIYers with an adjustable vise for miter cuts (90 ° to 45 °) and a gray cast iron bow for vibration-free operation!
The advantages of the BS115 band saw:
Adjustable vise for miter cuts (90 ° to 45 °)
Adjustable blade pressure depending on the part
Usable vertically to cut sheets
3 speeds adjustable by V-belt
Gray cast iron bow ensuring vibration-free operation
With stop for efficient work
Chassis with wheels and roll bar for easy travel
Automatic shutdown at the end of the race
Optimum price-performance ratio, ideal for DIYers
The band saw delivered with:
A blade, a quick release vice, a stopper, a table, a caster base and a separate EC emergency stop button.
Characteristics of the Holzmann BS115 band saw:
Cutting capacity 90 ° round: 100 mm
Cutting capacity 90 ° flat: 100 x 150 mm
Cutting capacity 45 ° round: 76 mm
Cutting capacity 45 ° flat: 76 x 115 mm
Working height: 610 mm
Dimensions of the blade: 1638 x 13 x 0.65 mm
Cutting speeds: 20/29/50 m / min
Continuous power S1 100%: 0.37 kW
Power S6 40%: 0.55 kW
Voltage: 230 V
Dimensions (WxDxH): 895 x 400 x 950 mm
Weight (approx.): 62 kg
No customer reviews for the moment.
16 other products in the same category: