<< Retour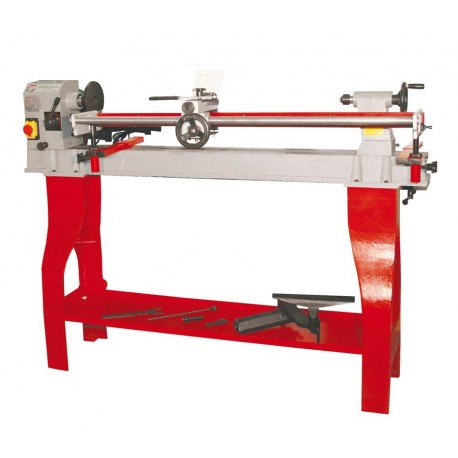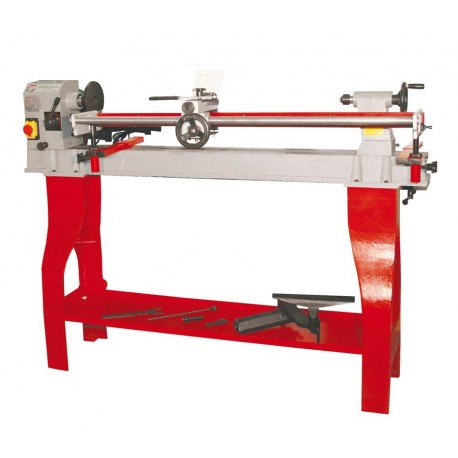  
Wood lathe with Copier Holzmann VD1100N
Reference: HVD1100N
Including €2.50 for ecotax (not impacted by the discount)
The Holzmann VD1100N wood lathe has a cast iron frame that provides good rigidity and stability while absorbing vibrations.
Totally secure payment!

Be delivered where you want!

14 days to change your mind!
The Holzmann VD1100N wood lathe is equipped with a mechanical speed variator!
It allows you to vary the speed continuously from 500 to 2000 rpm.
Advantages of the Holzmann VD1100N wood lathe:
Its very rigid traditional cast iron frame gives it a very high stability and a very comfortable working. The cast iron absorbs perfectly all the vibrations.
Variable speed from 500 to 2000 rpm.
Its large capacities make it possible to work pieces up to 1100 mm long and 355 mm in diameter.
Its powerful 1100 W motor, equipped with 10 speeds of 500 to 2000 rpm, is perfectly suited to all jobs.
The rotating and sliding head allows working large pieces such as trays, plates, containers.
The wide tool holder is perfectly designed to support the tools and is easy to handle.
The cast iron base makes it possible to work at the right height without vibration.
This wood lathe comes with:
1 cast iron base, 1 screw plate (Ø 150), 1 feed dog, 1 tool holder, 1 tailstock and 1 copier
Holzmann VD1100N wood lathe specifications:
Motor: 750 W - 230V or 400V of your choice
Absorbed power: 1 CV
10 speeds of 500 to 2000 rpm: speeds 500, 620, 760, 900, 1050, 1210, 1400, 1590, 1790, 2000 rpm.
Capacities Between-points: 1100 mm
Diameter above the bench: 355 mm
Pin hole: 9.5 mm
Race of the mobile doll: 57 mm
Inner cone of fixed and mobile doll: Walrus No. 2
Weight: 130 kg without the copier
On this model, front support is optional.
16 other products in the same category: