<< Retour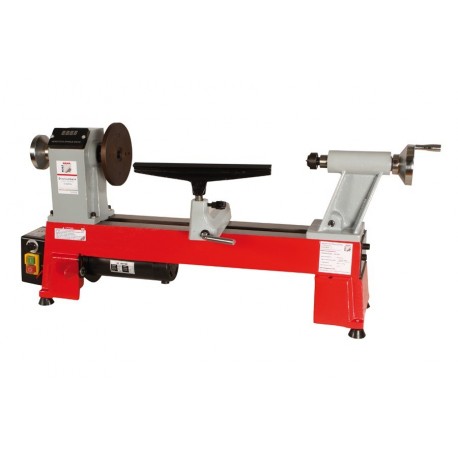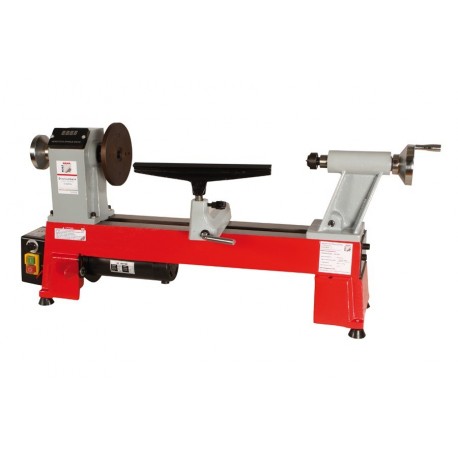  
Wood lathe with copier Holzmann D460FXL
Reference: HD460FXL
Including €2.50 for ecotax (not impacted by the discount)
This Holzmann D460FXL mini wood lathe has a 500W motor and is equipped with a 3-stage electronic speed controller.
Totally secure payment!

Be delivered where you want!

14 days to change your mind!
This Holzmann D460FXL wood lathe can turn workpieces up to 457 mm and 300 mm diameter.
Highlights of the D460FXL:
Rectified cast bench with good rigidity and stability while absorbing vibrations.
An electronic variable speed drive with 3 bearings allows the speed to be continuously varied from 650 to 3800 rpm.
Digital display of speed.
Powerful engine combined with 3 bearings ensures optimal torque during machining.
M33 spindle and Morse tapered headstock 2 for mounting the claw or counter / rotating tip.
Possibility of extending the bench with the optional cast iron extender.
Holzmann wood lathe delivered with: Tray - Claw point - Tool holder - Counter-point - Service keys - Operating instructions.
Technical specifications of Holzmann D460FXL:
W x W x H mm: 830 x 200 x 400
Useful dimensions mm: 250 x 445
Number of speed ranges: 3 + dimmer (650-1400 + 1250-2800 + 1600-3800)
RPM control: from 650 to 3800
ø over the bench mm: 300 = height tips 153 mm
Distance between points mm: 460
Thread cone jaw MK2 / 10: M33
Mobile doll cone mors MK2: 10
Tray ø mm: 76
Pin hole diameter: 12 mm
Tool holder (length) mm: 150
Engine power: 500W
Weight without extension kg: 33
In case of break, see the identical model by clicking here!
16 other products in the same category: