<< Retour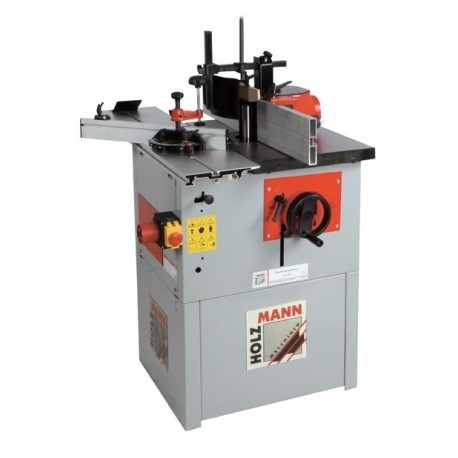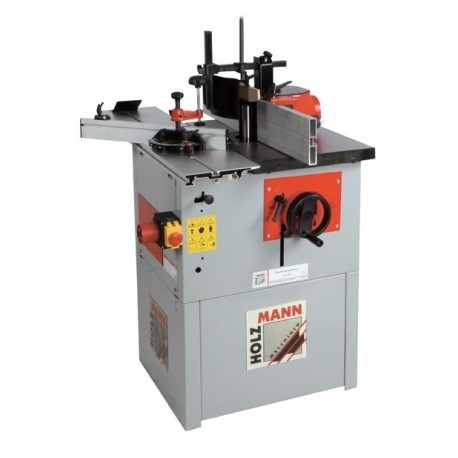  
Spindle moulder Holzman FS160L
Reference: HFS160L
Including €2.50 for ecotax
The spindle moulder fixed FS160L Holzmann offers 4 speeds of rotation, interchangeable shaft of 30 mm for use of tool holders or reamer burs and a sliding table aluminum trolley! Best in class!
Spindle moulder Holazmann FS160L compact four-speed with anti-twist cast iron table and extra-long aluminum slide (1000 x 215mm).
A versatile, compact machine with a small footprint - the best choice for wood-burning machine enthusiasts with little work space.
The advantages of this spindle moulder Holzmann FS160L:
Extra tree exchangeable for locks.
60 ° tilt miter (left / right), presser.
Dynamically balanced tree to ensure accuracy.
Safety first: router hood with CE approved, height adjustable guides, micro-switch, emergency stop button.
Exchangeable shaft (Ø12mm), miter guide, clamp, presser.
Technical specifications of the spindle moulder Holzmann FS160L:
230V or 400V motor power choice: 1500 W
Speed ​​of rotation of the tree: 1400-4000-6000-9000 RPM
Diameter of the tree: 30 mm
Height of the tree: 110 mm
Running of the tree: 105 mm
Screw at the end of the shaft: M14
Maximum Ø of the tool in the table: 160 mm
Max tool diameter in the hood: 180 mm
Suction outlet: Ø 100 mm
Table dimensions: 600 x 400 mm
Height of work: 850 mm
Turning table: 1000 x 215 mm
Length of the rail: 1000 mm
Trolley travel: 810 mm
Angle guide: from -60 ° to + 60 °
Weight: 100 kg
Note: Filling rings are provided for the machine shaft but they do not completely fill the machine shaft. Therefore, when using a milling cutter, tenoning tool holder or other flat tool, you will need additional ring (s) that you can see as an option.
Find all 30mm shaft router tooling in Click here!
Machine identical to the Jean l'ébéniste MX5108 or Bernardo T500F
9 other products in the same category: