<< Retour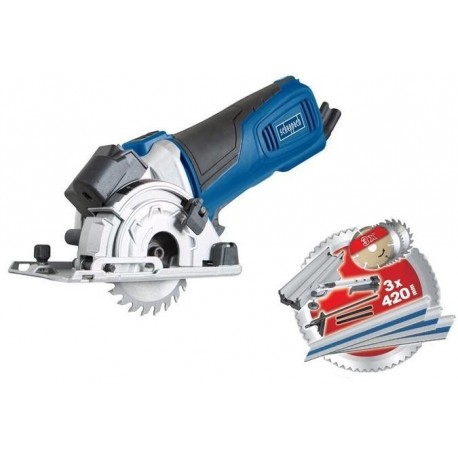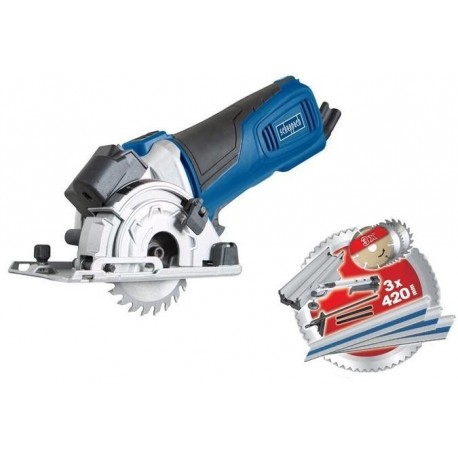  
Plunge saw Scheppach PL285
Reference: SCPL285
Including €0.50 for ecotax (not impacted by the discount)
The Scheppach PL285 Plunge Cutting Saw is a powerful and compact tool for universal use for plunge cutting and sawing of different materials: wood, flooring, plastic, ceramic tiles, slate and wood. sheet.
The Scheppach PL285 plunge saw is a machine that makes perfect cuts!
Universal use with two saw blades for wood, diamond blade and abrasive disc.
Advantages of the Scheppach PL285 plunge saw:
Powerful 600W motor
It's compact, lightweight and easy to use.
Precise cutting and adjustable cutting height
A laser can guide the cut well
Excellent results
Suction of sawdust and effective dust
The machine is delivered with: 3 Blades Ø 89 mm, 3 Rails 420 mm, a carrying case and an angle guide
Technical specifications of Scheppach PL285 plunge saw:
Dimensions W x W x H 410 x 100 x 135 mm
Blade-Ø 89 x 10 mm
Blade speed 5500 min-1
Maximum cutting height at 90 ° 28,5 mm
Guide rails: 3 x 420 mm
Blade set: 1 diamond disc, 1 carbide blade, 1 high speed steel blade
Weight 2.2 kg
230-240 V motor
Power consumption 600 W