<< Retour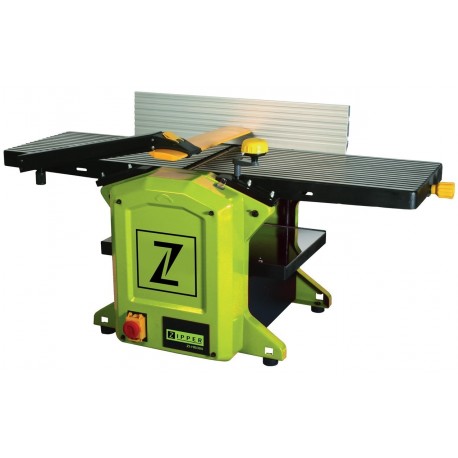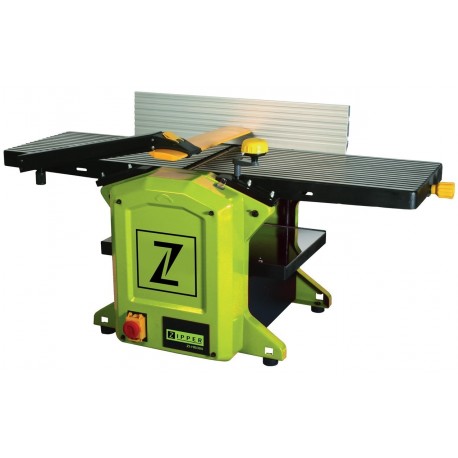  
Planer thicknesser 305mm Zipper Zi-HB305
Reference: ZI-HB305
Including €2.50 for ecotax (not impacted by the discount)
The planer thicknesser Zipper Zi-HB305 will allow you to plan wood planks up to 300 mm wide!

The planer thickneser Zipper ZI-HB305 offers 305 mm of planing capacity and 158 mm of planing height!
Equipped with a perfectly flat cast aluminum table, it allows to obtain very good planing results.
The security is optimal thanks to the microswitch which is activated by the suction hood chips. It is equipped as standard with a thicknesser shaft protector.
Specifications of Zipper ZI-HB305:
Motor: 230 V / 50 Hz
Power: 1.8 kW
Speed ​​of rotation: 8500 rpm
Dimensions of the jointer table: 1075 x 310 mm
Dimensions of the dresser table: 500 x 305 mm
Dimensions of the parallel guide: 610 x 122 mm
Inclination of parallel guide: 90 - 135 °
Suction nozzle diameter: 100 mm
Number of shoes: 2
Iron dimensions: 310 x 16.5 x 1.5 mm
Max. jointer: 305 mm
Min. height / max. of the planer: 6/158 mm
Max. thickness jointer: 2 mm
Max. thickness planer: 1.5 mm
Speed ​​of advancement: 6 mm / sec
Weight: 42 kg
Information: We present this Zipper machine but we no longer allow its purchase in the face of the difficulties encountered with the factory for spare parts. We will authorize the sale if Zipper properly insures the service.

16 other products in the same category: