<< Retour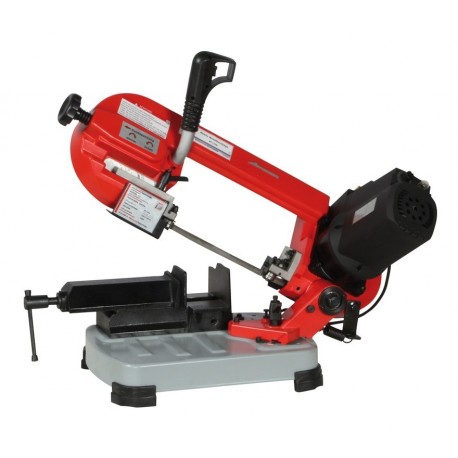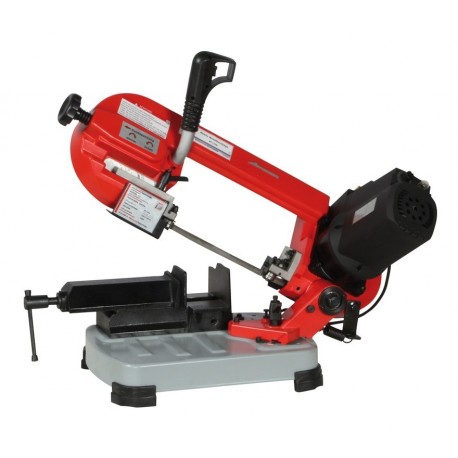  
Portative metal band saw Holzmann BS125M
Reference: HBS125M
Including €2.50 for ecotax (not impacted by the discount)
Holzmann BS125M band saw is versatile and ideal for cutting iron, steel, aluminum, copper and PVC.
Totally secure payment!

Be delivered where you want!

14 days to change your mind!
This Holzmann BS125M metal band saw is ideal for construction sites!
Precise machine equipped with anti-slip feet and a transmission designed to limit vibrations, the machine is remarkably accurate!
The benefits of the band saw:
Equipped with anti-slip feet
Wide speed range 35-80 m / min per high quality drive
Very low vibrations thanks to the transmission design
Blade tension adjustment by steering wheel
Cutting bow orientation up to 60 ° with perfectly readable scale
Very high cutting precision

The band saw comes with:

Bi-metal blade, vice and cutting stop.

The technical characteristics of the BS125M:

Engine power S1 / S6: 0.4 Kw / 0.6 Kw
Variable speed: 2000 to 4000 rpm
Ribbon dimensions: 1435 x 0.6 x 12.5 mm
Ribbon speed: 35 - 80 m / min
Solid round cutting capacity: 75 mm at 90 ° and 60 mm at 45 °
Round cutting capacity: 120 mm at 90 ° and 76 mm at 45 °
90 ° square cutting capacity: 60 x 60 mm
45 ° square cutting capacity: 50 x 50 mm
Non-massive profile cutting capacity: 130 x 125 mm at 90 ° and 76 x 76 mm at 45 °
Packing: 450 x 720 x 380 mm
Tilt: 0 to 60 °
Weight: 24 kg
Voltage: 230 V
16 other products in the same category: